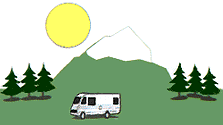 OWNER MANAGER PROGRAM
Have you ever wanted to own your very own Class C or Class A Motorcoach? Let Family RV Rentals show you how you can with our Owner Manager Program.
Enjoy Your RV AND Earn Money
Our Owner Manager Program allows you to have use of your coach when you want it. It also offers your coach the ever-growing rental market. This means that when you are not using your motorcoach we will rent it for you. So, you can derive extra income to defray the cost of your coach, as well as earn you some interesting tax benefits.
Enjoy Tax Advantages
Section 179 is 100,000 first year only
Sales tax exemption may apply(See your tax accountant to see how you specifically will be affected.)
Enjoy Easy Ownership
When you place your RV in our Owner Manager Program you enjoy free storage at our rental facility. You also enjoy free cleaning of your RV. What could be easier?